Professional Tile & Grout Cleaning Sioux Falls
Tile and Grout cleaning is not rocket science, just messy and time consuming.
If you have ever tackled a large tiled area, then you know it's just plain hard work!

Or is it?
Introducing the amazing HydroForce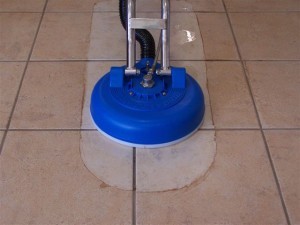 This little Gem is the King of Clean. We capture the cleaning solution and rinse water as we clean.
What this means to you is no hassle, guaranteed clean you can trust at a fair competitive price.
One of the most impressive features of our service is how the RotoVac doesn't splash cleaning solution all over the baseboards and walls. It really does contain and remove the waste to our truck. Pretty Simple!
Shower Tile & Grout Cleaning
Shower tile poses special cleaning problems. As with any vertical surface, applying cleaner and allowing proper dwell time creates a mess and causes streaking. Our high pressure and high temperature tools get in every nook and cranny in the shower where mold or mildew could be lurking. Call today for a no obligation evaluation. 605-359-1098
For wood floor information Click Here
We would love to give you a demonstration.
Residential and Commercial
Ask us about Vinyl, STONE, CONCRETE. We do them all...